BCS Group of Italy has its manufacturing plants located at Italy, France, Spain, China, Portugal, Germany and now in India.They have been marketing their products worldwide including European countries, USA, Australia, Iran, Turkey, China etc. Infact BCS has achieved status of Multi-National Company (MNC) and is on a fast growth track. BCS India is a 100% subsidiary unit which commenced its operations on 24th May, 2004 and is situated at Vill. Mangarh, Machhiwara Road, P.O. Kohara, Ludhiana. It started its production by assembling Reaper Binder & Fodder Harvester. The components are received in SKD packs from BCS Italy after which they are assembled at Ludhiana Plant by Italy trained technicians.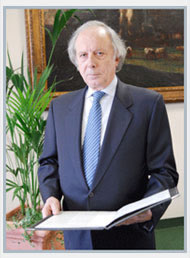 President of the BCS Group - Fabrizio Castoldi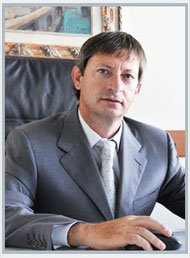 Commercial Director Export of BCS Italy - Roberto Pini
Mr. Roberto Pini is the Commercial Director Export of BCS Italy and also the Director of BCS India. Graduated as agriculture expert, Mr. Pini has been working for many years at BCS. He reached a long international experience following the technical development of the agricultural machines in many Countries all over the world.
For Indian Operations, Mr. Roberto Pini is assisted by Mr. Arun Gupta, CEO of BCS India Private Limited apart from experienced Sales, Purchase, Production and Finance Managers. All Departmental Heads are professionally qualified, highly experienced and committed to Company's objectives and targets. BCS is already recognised by its efficient after-sales-services rendered by field experts.


BCS has joined the main stream of Indian Agriculture through close interaction with state Agricultural Universities and Central/State Research & Training Centers. With BCS India Pvt. Ltd. coming to operations, Indian Agriculture has witnessed yet another company committed to serve Indian Farmers and bring about Prosperity with Pleasure & Pride.